"The complete unified platform to manage your entire retail operations efficiently"

Solutions for changing times
"Built on Microsoft Dynamics 365 Business Central…
From head office to shop floor LS Central, built on Microsoft Dynamics NAV, is an integrated end-to-end system; therefore, the POS, back office and head office all use the same application.
This enables you to track individual transactions from the POS to the general ledger and maximize your control over the business.
The choice is yours- Run it on premises, in the cloud, or as a hybrid solution"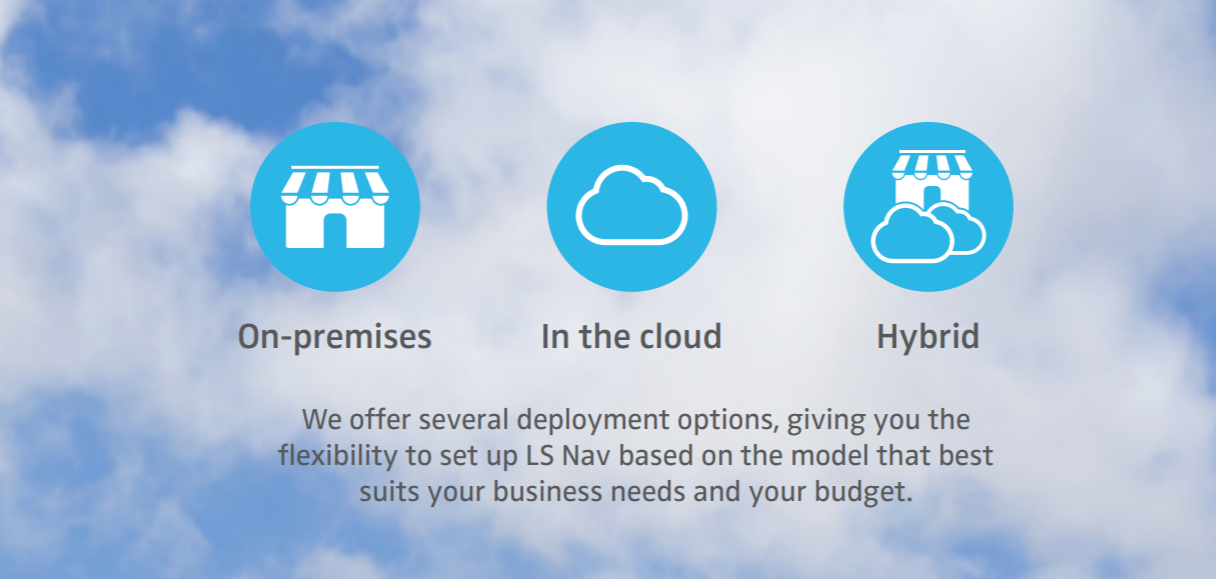 Features:
Unify your business front to back
Control all your business processes, including purchasing, warehouses, CRM, store sales, distribution, franchises, and financials, in one platform.

Unify your channels
Centrally manage products, prices, campaigns, offers and more for all your physical locations, e-commerce and m-commerce sites.
Unify your brand
Manage all your retail and food service verticals across your enterprise within one solution with deep industry functionality.
Unify your viewpoint
Get a comprehensive view of your enterprise and a 360-degree picture of your customers by maintaining all your core business information in one, centralized database